CockpitWeb - Contact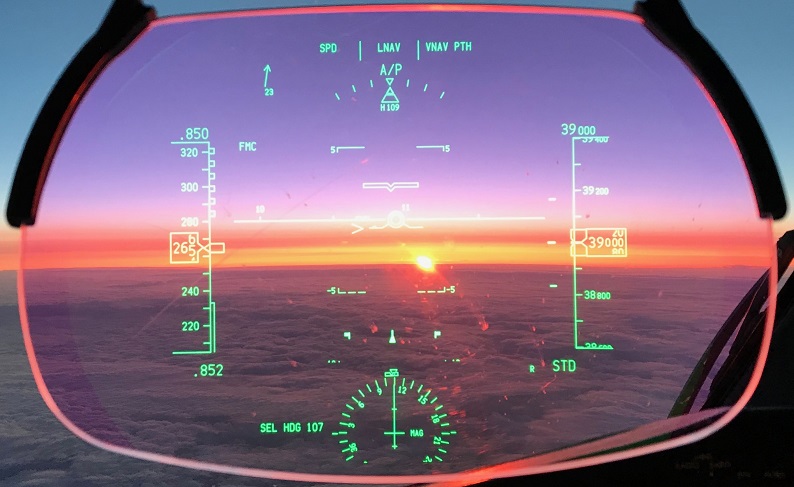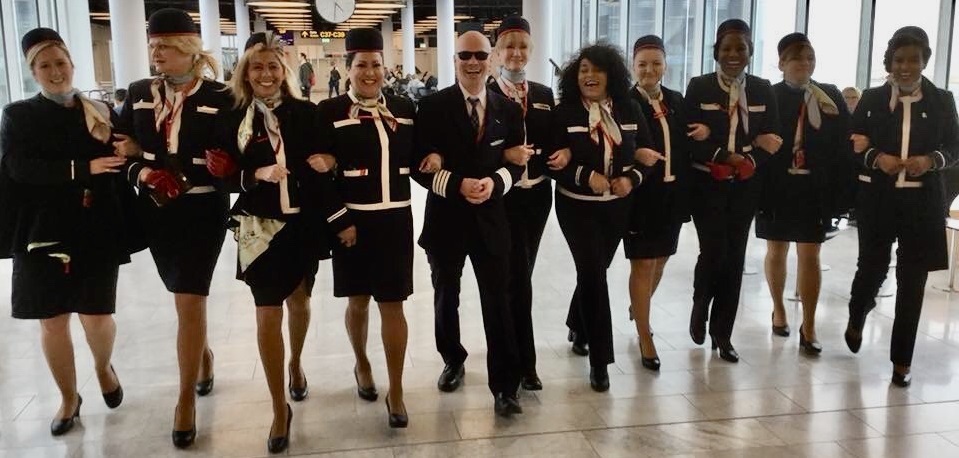 The CockpitWeb software is programmed by airline pilots/flight instructors. If you have any questions, send us an email: i n f o @ c o c k p i t w e b . c o m.
We take pride in replying to you, but please give us a few days. Busy flight schedules can make life hectic at times. It can take up to 5 days to reply. If we haven't replied within 5 days then please send us another email.
Add our email-address to your address book. Avoid that spam filters delete our emails!

Customer support
If you are a customer and you need support? Always mention program(s) ordered, date of purchase and email address used to order. We'll reply asap.
IMPORTANT - READ THIS:
If you have ordered a software program, you will receive 2 emails: one from PayPal and one from CockpitWeb.
- If you do not receive a confirmation email from PayPal immediately, you have entered a wrong email address. Contact us immediately.
- If you do not receive a confirmation email from CockpitWebwithin 2 days, check your spam filters and contact us immediately. Please note that we do not refund for late receipt if our email was deleted by spam filters! A refund on software is not possible.
FAQ: "How do I receive a free update?"
The free update is a complimentary service of CockpitWeb to our customers. This way we hope to make your CockpitWeb experience even better and help you make your dreams come true! Please note that we do not send emails to inform you about available updates.
How to check your installed version: Run your program, click INFO and note the version number.
There is no need to update if your version is higher than the version mentioned below!
- Sim (the former IFR Software): An update is recommended if you have v5.1 or lower. Please read the Airline Pilot Manual to transfer your files (AREAS, STARTPOSITIONS, NAVLOGS, LOADSHEETS).
- Aptitude Software (the former Pilot Aptitude Test): An update is recommended if you have v1.9 or lower.
- Numerapt Software: An update is recommended if you have v1.1 or lower.
- ATPL Software: An update is recommended if you have v1.1 or lower.
Updating is easy:
1) Open the email we sent after purchase. (we told you to save and print it. Now you see why ;) ). Click on the download link. Download SETUP.
2) Run SETUP. Done!
Remark: Do NOT run the old INSTALL! Do NOT run the new REGISTER! Updates are free, however we do not give support for free updates.
---
Terms and conditions
The term 'CockpitWeb' or 'us' or 'we' refers to the owner of the website and the seller of the CockpitWeb Software. The term 'you' refers to the user or viewer of our website or to the buyer of the CockpitWeb Software.
Use of the website
If you continue to browse and use this website you are agreeing to comply with and be bound by the following terms and conditions of use, which together with our privacy policy govern CockpitWeb's relationship with you in relation to this website.
The use of this website is subject to the following terms of use:
The content of the pages of this website is for your general information and use only. It is subject to change without notice.
Neither we nor any third parties provide any warranty or guarantee as to the accuracy, timeliness, performance, completeness or suitability of the information and materials found or offered on this website for any particular purpose. You acknowledge that such information and materials may contain inaccuracies or errors and we expressly exclude liability for any such inaccuracies or errors to the fullest extent permitted by law.
Your use of any information or materials on this website is entirely at your own risk, for which we shall not be liable. It shall be your own responsibility to ensure that any products, services or information available through this website meet your specific requirements.
This website contains material which is owned by or licensed to us. This material includes, but is not limited to, the design, layout, look, appearance and graphics. Reproduction is prohibited other than in accordance with the copyright notice, which forms part of these terms and conditions.
All trade marks reproduced in this website which are not the property of, or licensed to, the operator are acknowledged on the website.
Unauthorised use of this website may give rise to a claim for damages and/or be a criminal offence.
From time to time this website may also include links to other websites. These links are provided for your convenience to provide further information. They do not signify that we endorse the website(s). We have no responsibility for the content of the linked website(s).
You may not create a link to this website from another website or document without CockpitWeb's prior written consent.
Your use of this website and any dispute arising out of such use of the website is subject to the laws of place of registration of Aerocluster. Aerocluster is the owner of the CockpitWeb products.
Software delivery
By placing the PayPal order you are accepting the terms below.
A Paypal order is considered as binding and equivalent to breaking the safety seal of a software product on CD-ROM or DVD. A refund on software products is therefore not possible.
In no event will we be liable for any late receipt or non-receipt of the email with download instructions. If you did not receive the email with download instructions within 5 calendar days you should contact us. In this case we will send the email again.
Installation problems are the final responsibility of you. CockpitWeb provides free support and has done any effort to make the programs compatible with the mentioned Windows versions. At present there are no known installation problems.
Problems with installation, late installation or non-installation can never lead to a refund.
The email with download instructions is unique and is the equivalent of a DVD or CD-ROM as bought in a shop. The email will never be sent again for any future installation. Loss of the email should be considered as loss of the CD or DVD.
We advice all customers to print the email, save it and make a back-up. We also advice you to make back-ups of the downloads for future use.
A new installation requires a new unique install code. You are entitled to request one new install code per 2 years.
Request of a new install code implies that you install within 2 calendar days.
Disclaimer
The information contained in this website is for general information purposes only. The information is provided by CockpitWeb and while we endeavour to keep the information up to date and correct, we make no representations or warranties of any kind, express or implied, about the completeness, accuracy, reliability, suitability or availability with respect to the website or the information, products, services, or related graphics contained on the website for any purpose. Any reliance you place on such information is therefore strictly at your own risk.
In no event will we be liable for any loss or damage including without limitation, indirect or consequential loss or damage, or any loss or damage whatsoever arising from loss of data or profits arising out of, or in connection with, the use of this website.
Through this website you are able to link to other websites which are not under the control of CockpitWeb. We have no control over the nature, content and availability of those sites. The inclusion of any links does not necessarily imply a recommendation or endorse the views expressed within them.
Every effort is made to keep the website up and running smoothly and is in hands of a third party. However, CockpitWeb takes no responsibility for, and will not be liable for, the website being temporarily unavailable.
Privacy Policy
We collect personally identifying information only during the registration process. Information is collected in certain portions in which users specifically and knowingly provide such information along with content submissions. We may use such information for internal purposes, including, but not limited to, editorial and feedback purposes. Information submitted at the time of registration will not be shared with companies that have something of value to offer.
This privacy policy sets out how CockpitWeb uses and protects any information that you give CockpitWeb.
CockpitWeb is committed to ensuring that your privacy is protected. Should we ask you to provide certain information by which you can be identified, then you can be assured that it will only be used in accordance with this privacy statement.
CockpitWeb may change this policy from time to time by updating this page. You should check this page from time to time to ensure that you are happy with any changes. This policy is effective from June 2020.
We may collect the following information: name, contact information including email address, other information relevant to customer surveys and/or offers.

What we do with the information we gather: We require this information to provide you with a better service, and in particular for the following reasons:
Internal record keeping.
We may use the information to improve our products and services.
We may periodically send promotional emails about new products, special offers or other information which we think you may find interesting using the email address which you have provided.
From time to time, we may also use your information to contact you for market research purposes. We may contact you by email.. We may use the information to customise the website according to your interests.

Security
We are committed to ensuring that your information is secure. In order to prevent unauthorised access or disclosure we have put in place suitable physical, electronic and managerial procedures to safeguard and secure the information we collect online.
How we use cookies
A cookie is a small file which asks permission to be placed on your computer's hard drive. Once you agree, the file is added and the cookie helps analyse web traffic or lets you know when you visit a particular site. Cookies allow web applications to respond to you as an individual. The web application can tailor its operations to your needs, likes and dislikes by gathering and remembering information about your preferences.
We use traffic log cookies to identify which pages are being used. This helps us analyse data about webpage traffic and improve our website in order to tailor it to customer needs. We only use this information for statistical analysis purposes and then the data is removed from the system.
Overall, cookies help us provide you with a better website, by enabling us to monitor which pages you find useful and which you do not. A cookie in no way gives us access to your computer or any information about you, other than the data you choose to share with us.
You can choose to accept or decline cookies. Most web browsers automatically accept cookies, but you can usually modify your browser setting to decline cookies if you prefer. This may prevent you from taking full advantage of the website.
Links to other websites
Our website may contain links to other websites of interest. However, once you have used these links to leave our site, you should note that we do not have any control over that other website. Therefore, we cannot be responsible for the protection and privacy of any information which you provide whilst visiting such sites and such sites are not governed by this privacy statement. You should exercise caution and look at the privacy statement applicable to the website in question.
Controlling your personal information
You may choose to restrict the collection or use of your personal information in the following ways:
Whenever you are asked to fill in a form on the website, look for the box that you can click to indicate that you do not want the information to be used by anybody for direct marketing purposes.
If you have previously agreed to us using your personal information for direct marketing purposes, you may change your mind at any time by writing to or emailing us.
We will not sell, distribute or lease your personal information to third parties unless we have your permission or are required by law to do so. We may use your personal information to send you promotional information about third parties which we think you may find interesting if you tell us that you wish this to happen.
You may request details of personal information which we hold about you under the Data Protection Act 1998. A small fee will be payable. If you would like a copy of the information held on you please send us an email.
If you believe that any information we are holding on you is incorrect or incomplete, please write to or email us as soon as possible. We will promptly correct any information found to be incorrect.
We reserve the right to change this policy at any time.